Watch
Watch
Watch Teenage Kicks' studio updates from Los... →
First segment in a series of Video Sessions covering the recording of the new full length album. Three more videos to come in the next few weeks (brought to you by AUX TV & Rezolute Music)!
Watch
No more recording videos, only this kind of stuff from now on. RIP Jeff.
Going To California
We leave for California tonight to make a new record. We'll see you in 5 weeks… thanks for all the love thus far and for helping to make this opportunity possible. We'll be posting pictures, videos etc right here on the blog. See you soon.
Watch
Courtesy of HeartstringsTV, board audio I think… not too shabby.
Exciting News.
I am very happy to announce that on April 1st we'll be journeying to West Hollywood to make our new record with Alain Johannes. Alain has recorded Arctic Monkeys, Chris Cornell, Queens of the Stone Age, Them Crooked Vultures, Jimmy Eat World, Mark Lanegan, Eagles of Death Metal, No Doubt and more. He's also been a member of Them Crooked Vultures, Dave Grohl's Sound City Players,...
Middle of the Night Video
It's finally here, for your perusal almost a year to the day after the original EP was released. Talk about efficient time management skills. The video was made by our talented friend Sean Foreman and his Motley Crew of equally talented visualists.   We've got a couple more shows coming up before we disappear into the wilderness of California for a month in April to make our new...
Weekend Update.
Lots of (exciting) news to come but for now I've just got one or two things to say. We are finally going to be making a record, over the last two years it's felt like Chinese Democracy over here but it looks like we're going away for about 40 days starting on April 1st. Fingers Crossed. Where to and with whom, I cannot say just yet, but we went in the opposite direction from...
New Year
Thanks to everyone who came to a show, joined the Singles Club, wore our shirt, spread the word and sang a song with us this year. We're going to disappear for a little while but thanks for sticking with us through the ever so turbulent times of Teenage Kicks. 2012 was not the year of The Kicks as I imagined, but maybe 2013 will be (or maybe 2014). Sincerely, Peter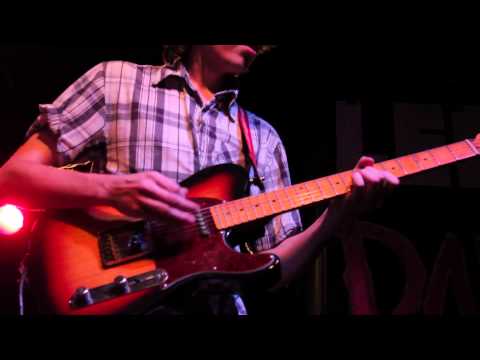 Lose Your Head, LIVE AT LEE'S
This is the third video in a series of four courtesy of our good friends at Last Frame Pictures. This song was a very late addition to our first EP and it's been in the setlist ever since. I'm a bit tired on it here but the crowd are always far too kind when we play it so I asked that we have a video made for it anyways. The audio comes from our No Reason To LIVE free album which...
3 tags
No Reason to LIVE is LIVE
The new live video series and the new live album are now both online. Stick to www.exclaim.ca for the videos over the next month and go to www.tksinglesclub.com to get the live album now, for free. Spread the word and thanks for the support. Special thanks to Brendan and everyone at Last Frame Pictures for doing these videos for us! - Pete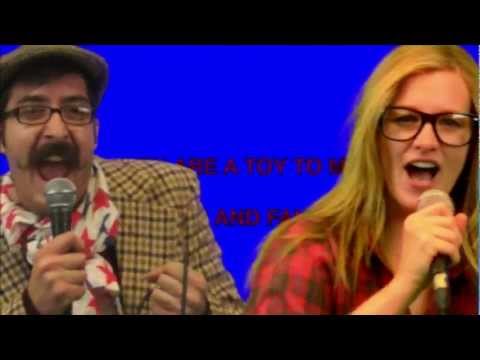 I Will Give You Two Reasons Why... you should be...
Reason #1 Young Rival. Reason #2 Arkells. Reason #3 (although you didn't ask for a third reason) - it's a FREE show this Friday November 30th, with yours truly and these two great bands on Clifton Hill in Niagara Falls.  Here's the event: http://www.facebook.com/events/495932307104222/
Watch
People of the internet, here's the first jam from our upcoming Singles Club release, No Reason To LIVE. "The recording captures the band at a strange crossroads, with only five shows under their belts in as many months, a phantom album that was never made and the recent departure of two founding members the band seem somewhere between elated and volatile. It's a little fast, a...
TEENAGE KICKS LIVE AT LEE'S
This Tuesday we'll be putting up the first song from our upcoming Live At Lee's Palace release. Check back on the morning of… the whole thing will be going out to Singles Club members the second week of December, everyone else will have to wait until just before Christmas. Sign up for the club and get the album early - http://www.tksinglesclub.com See you all soon. (Friday in...
Watch
Bad Cat.
SHOWS AND NEWS
It seems Christmas has come early for everyone in the Teenage Kicks camp this year because for the entirety of the holiday season we'll be playing shows with some of our favourite bands. There are lots of people to see and new jams to play. Check below for the full details. - Our 'Live At Lees' release entitled 'No Reason To LIVE' will be coming out just in time for...